Gloria
Gloria is our innovative halo hook that spares your garments from getting "hook marks". With its great functionality, Gloria can substitute a hat rack when there is no room in the hallway for a larger piece of furniture.
Find Gloria here.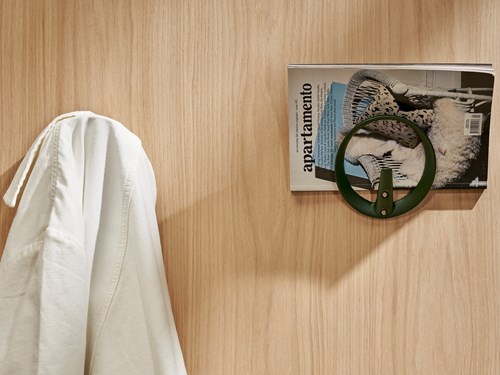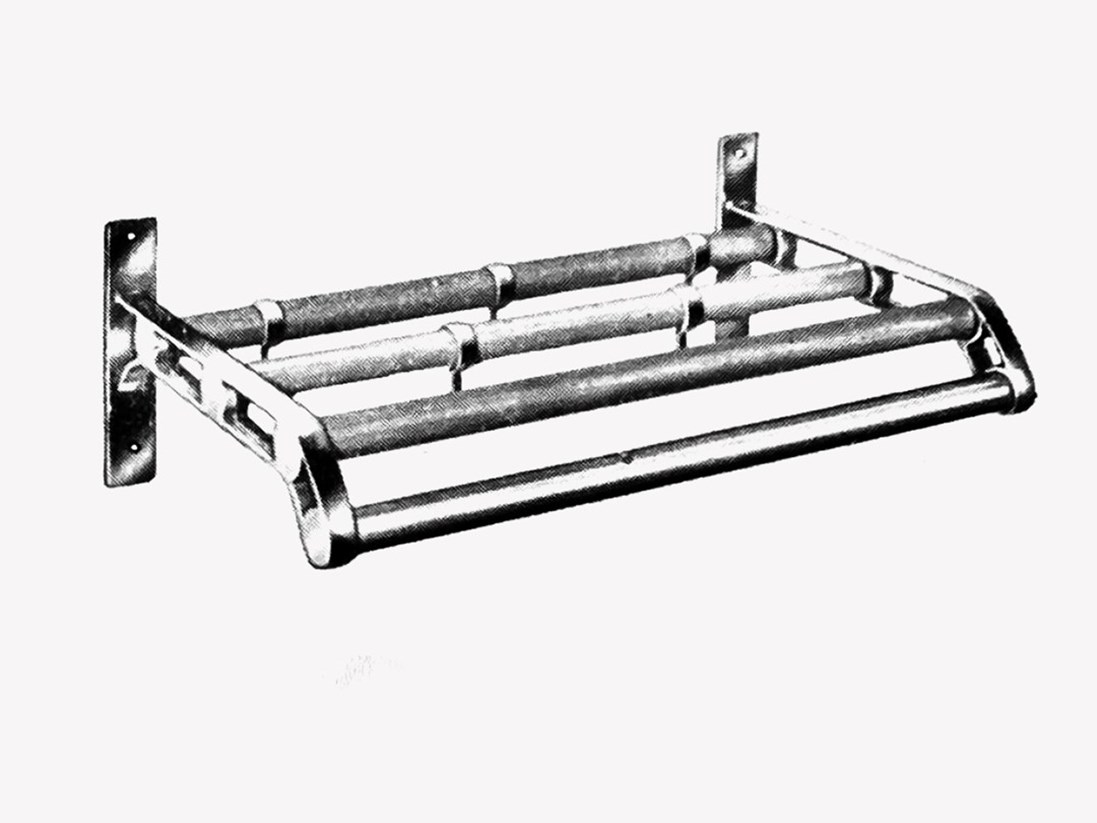 Inspiration from our history
We often find inspiration in our history. On the image is an excerpt from an old product catalogue we found in our archives. We are happy that the Nostalgi 291 is now brought back and assimilated in the Essem assortment.
Product page: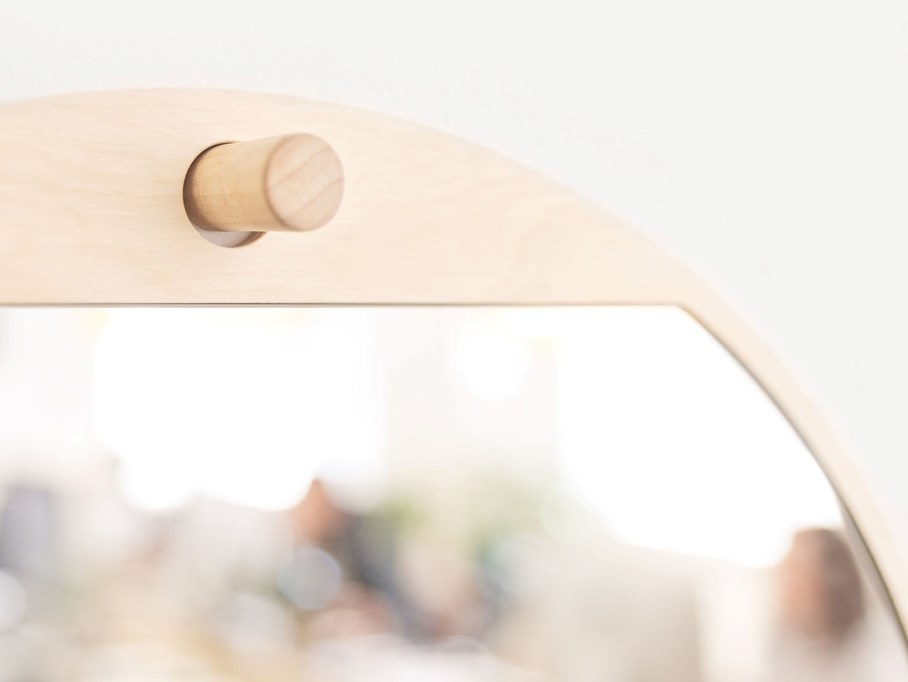 Tillbakablick
A mirror is of great use in the hallway for multiple reasons – it's useful when leaving the home and also gives the impression that the hallway is bigger than it actually is. ⁠This is our Tillbakablick mirror designed by studio Bedow.
Product page: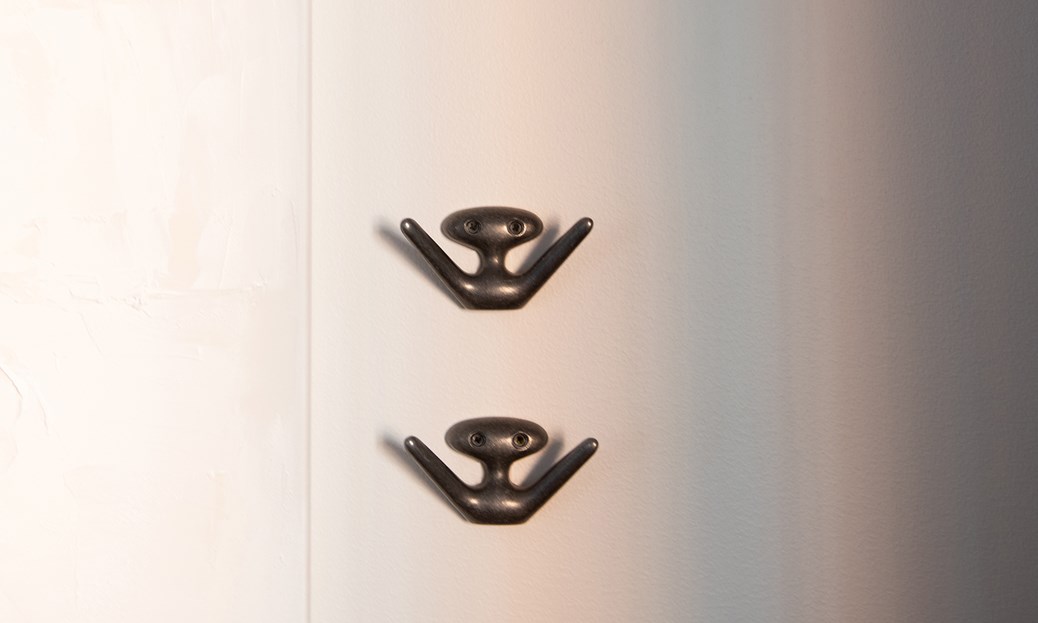 Excellent Swedish design
Jonas Bergfeldt is the creative director of the design studio No Picnic. He is also the father of the wall hook Mama. The hallway classic was born in the mid 90's and was awarded "Excellent Swedish Design" in 1997. At the time Jonas studied sculpture at Konstfack and the hook has a sculptural, inviting character.
Product page:
Mama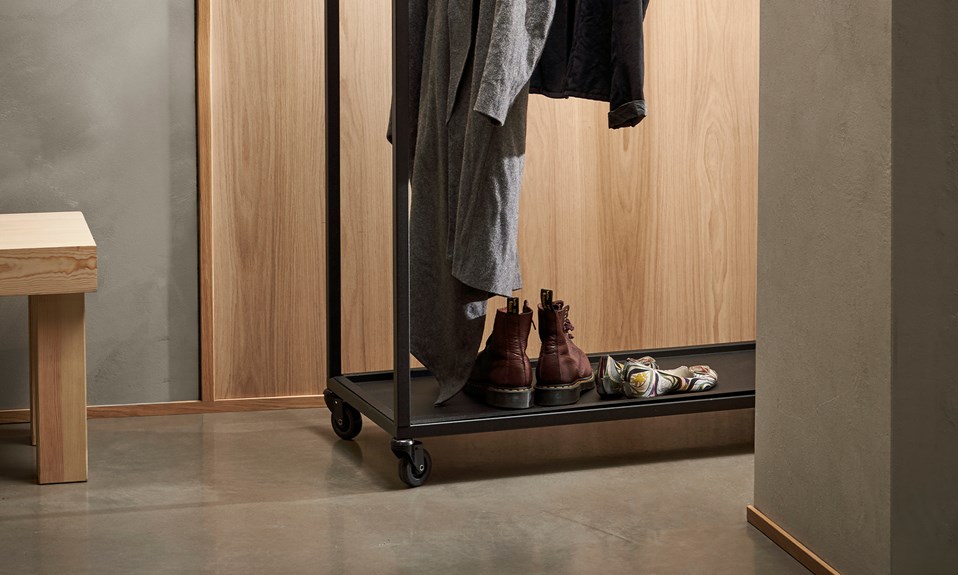 Clothing house shoe shelf
You can equip Clothing House with a shoe shelf in powder coated steel, making it even more functional as storage. It also protects your floor from wet raincoats, shoes or bags.
Product page:
Point Keyholder
Give your keys a designated space in the hallway and it will be much easier finding them when you are heading out. When designing Point, designer Anders Hjelm was inspired by Origami - the Japanese art of folding paper. It comes with single, double or quadruple hooks or in this case as a four storey key holder.
Product page: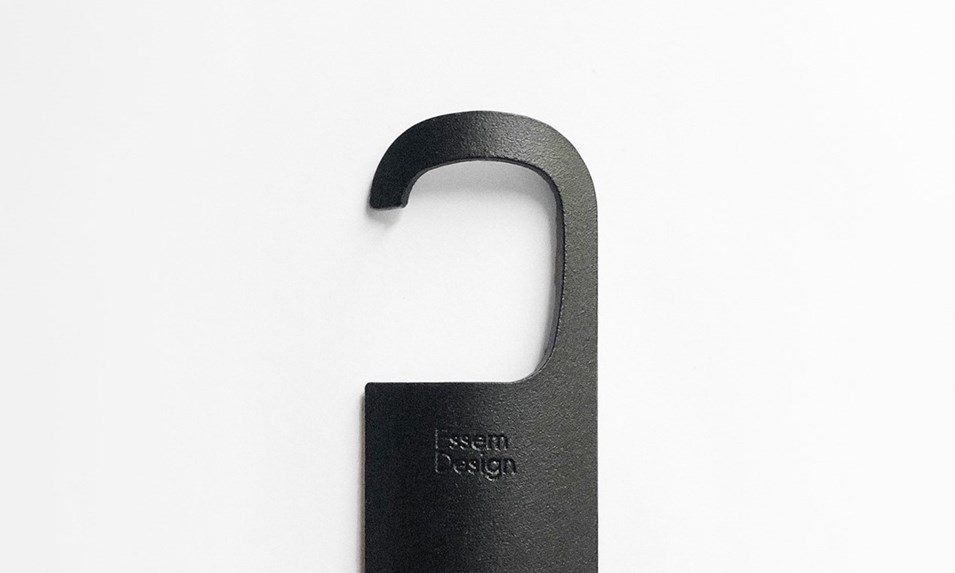 Index 10 years
It's the ten year anniversary of our shoehorn Index, designed in 2011 by the design studio Bedow. Fittingly enough the shoehorn has also been updated and is now 10 cm longer and the new length is 50 cm. We have also updated it with a new, more durable, steel.⁠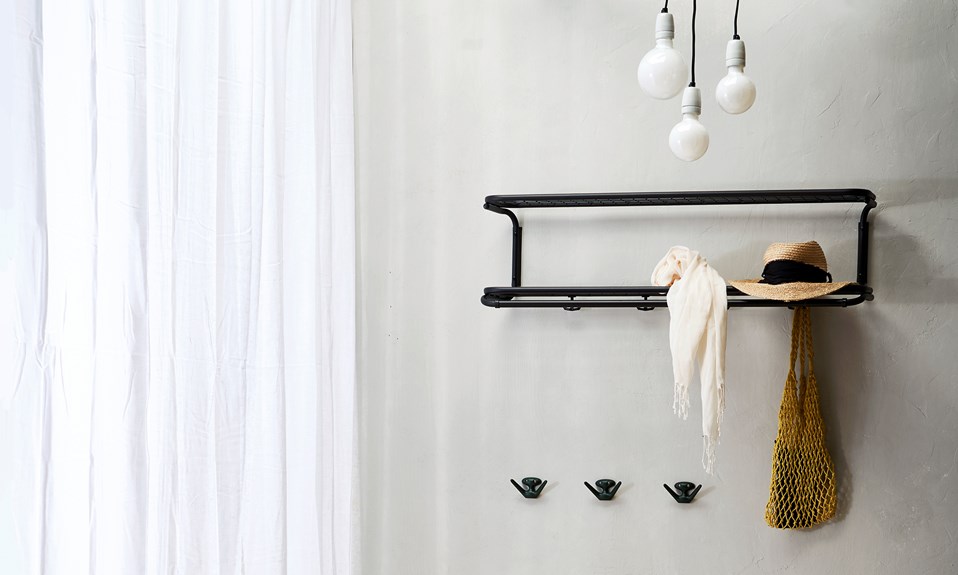 A modern classic
Designed in the 50's by Gunnar Bolin, this hat rack, originally named 301, has become what its new name suggests – a true modern Classic.⁠
⠀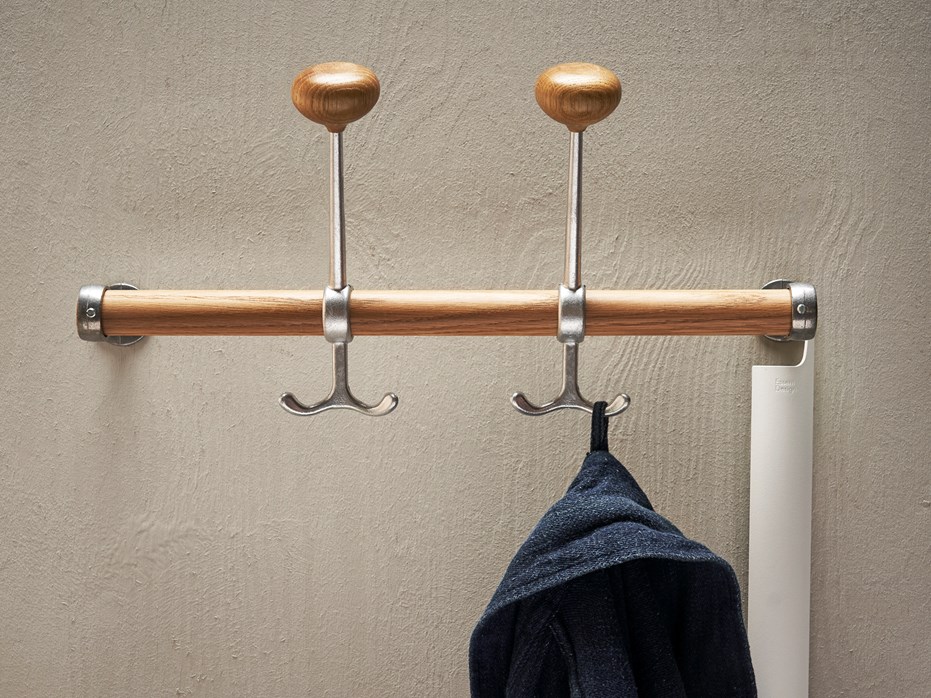 Gustav hook strip
The hook strip Gustav is perfect for the smaller hallway. Giving you plenty of space for both the cap, the scarf and the jacket.⁠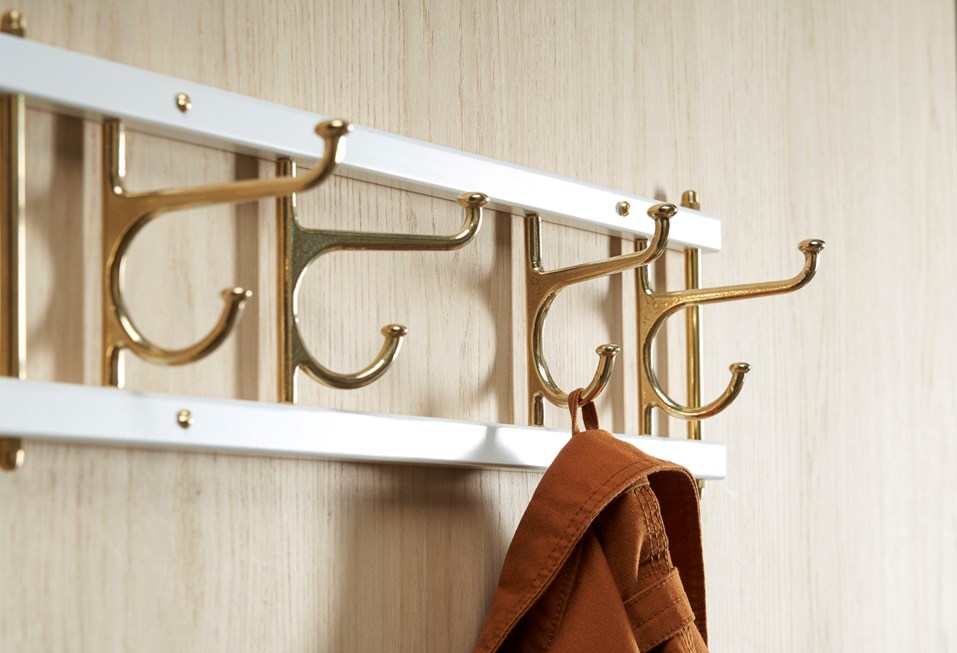 New product: Dekorativ hook strip
Dekorativ was first put into production during the 60's. It was designed by Gunnar Bolin with inspiration from a hook strip that he found at his mother in laws house. During the decades it has been popular because of it's sturdiness and practicality but mostly because of its space saving qualities.
Product page: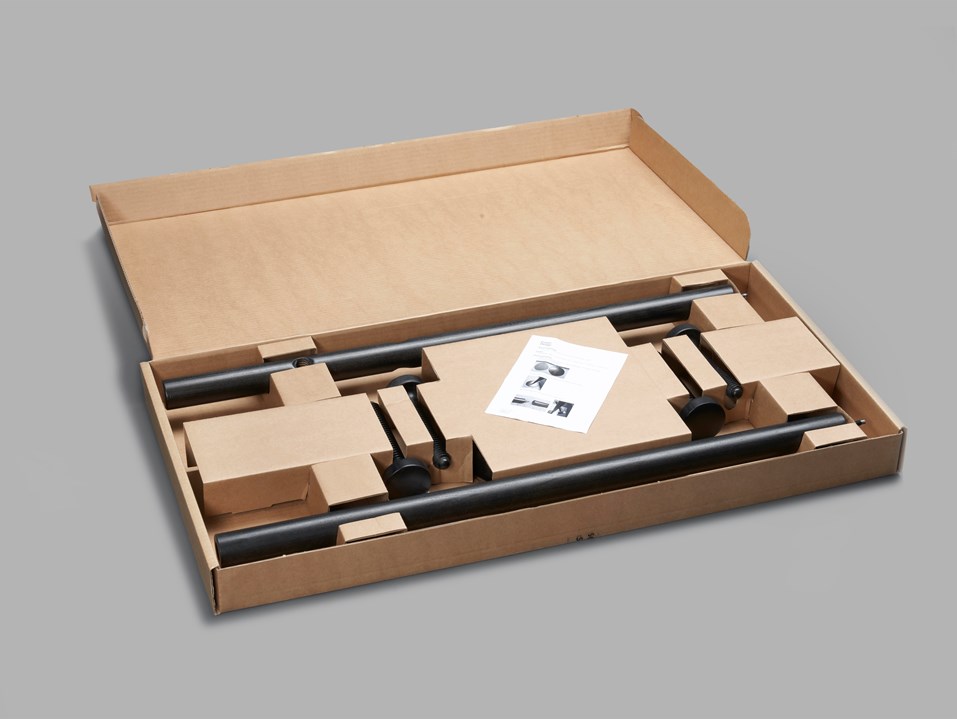 Skruvad packaging
Our coat stand Skruvad comes in a flat package solution, smartly adapted to bring it home safely to you. Assemble it smoothly without tools.
Product page: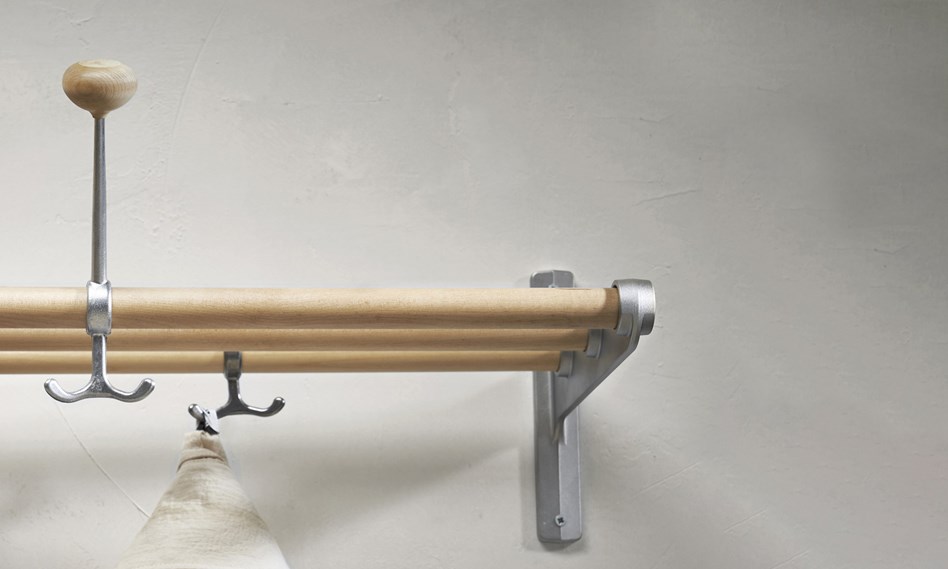 Nostalgi
Did you know that you can customize our hat and shoe rack Nostalgi?
The standard length is one meter, but can be reduced to shorter lengths. In addition, the rack can be as long as you want with an extension part — including middle bracket, bars and hooks. A flexible hat and shoe rack that fits in many spaces.