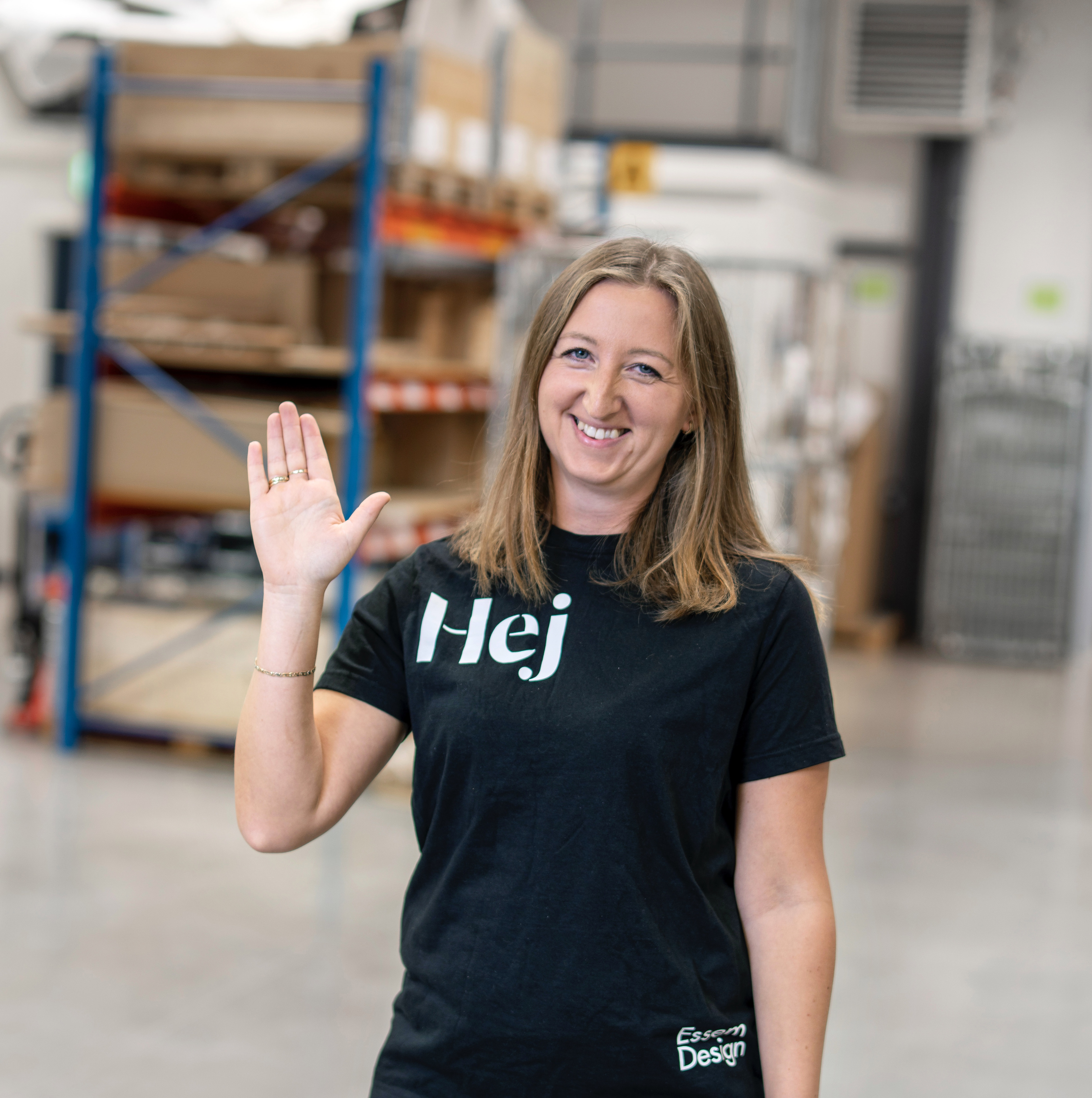 Magdalena Holm, b. 1983
Head of Sustainability 
Sustainability
Magdalena Holm is responsible for sustainability here at Essem Design. Read our talk about how we make Essem Design a greener company.
What does sustainability mean to you at Essem Design?
At Essem Design, we believe that the best way to take care of the environment is to create products that are designed and produced to last for a long time. Our premises in Anderstorp are heated by rock heat and we also use 100% gren electricity. To save on transport and to contribute to our immediate area, we use Swedish and local suppliers as much as possible.
Can you name a few things that you are actively working on to improve the environment?
Right now we are installing 204 solar panels on our roof which will produce about half of the electricity we consume at the company. We have also changed one of our suppliers to a company that works very actively with environmental issues, both in terms of reducing energy consumption and recycling of materials. 
What do you think makes a good hallway?
A good hallway for me is both functional and stylish. It should be quick and easy to hang things, get an overview of where things are to quickly get off in the morning and it should be easy to clean. This is exactly why I think our products are so good, as they can be changed as needed by building and rebuilding. There are also endless variations, which means that you always find something that fits your hall.   
Read more about sustainability