Aluminium hook with knob in birch or oak. Fits tubes up to 25 mm in diameter. This is an excellent accessory for the Nostalgi hat rack and hook strip.
Measurement:
65x75x185 mm (WxDxH)
Fits tubes up to 25 mm in diameter.
Material:
Hook material: Aluminium
Finish:
Hook: 1 st
Set screw included. Colour codes, powder-coating: Black textured (RAL 9005), white (n/a)
Products related to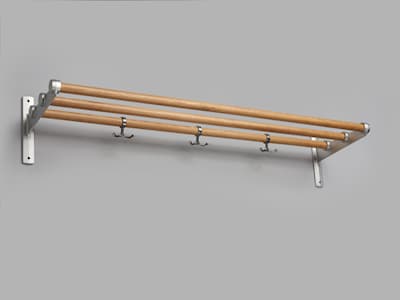 The Nostalgi hat and shoe racks were designed by Gunnar Bolin in 1937. The rack has come and gone over the years, but is now regarded as a classic in the history of Swedish furniture.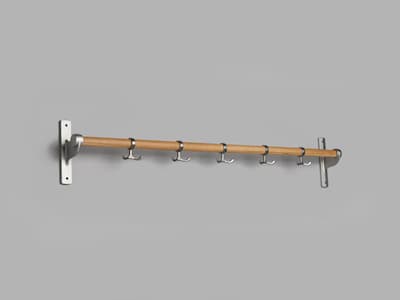 The Nostalgi hook strip originates from our classic Nostalgi hat rack designed by Gunnar Bolin. The brackets are made of recycled aluminium joined by round bars in wood, steel and aluminium.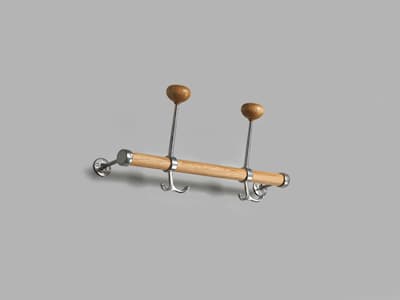 A simple hook strip for small spaces. Gustav came about as a way of using the waste from cut wooden bars for the Nostalgi rack.