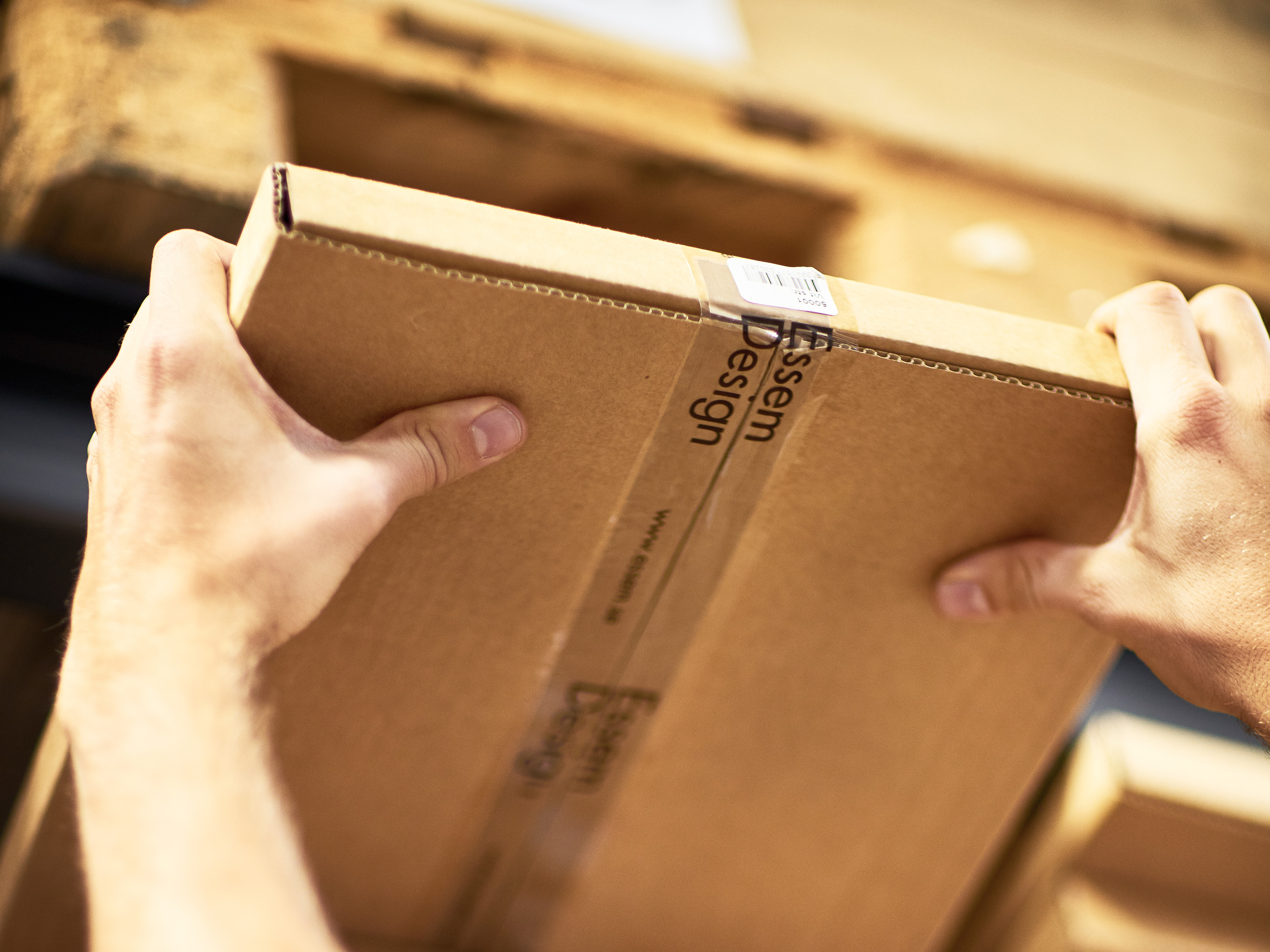 Returns and claims
Please read our purchasing terms for detailed conditions, rules and prices for returns and claims. Always contact our customer service before making a return. The easiest way to do this is with our Return and claim form.
Returns
At Essem Design we naturally want you to be happy with your product. When you shop with us, you have a 14-day cooling-off period in accordance with the Swedish Distance and Doorstep Sales Act. This means that consumers have the right to cancel their purchase within 14 days of receiving the goods. After you have notified us of your return on our Return/claim form, and we have approved it, you can use the return label that we send to you by mail and you then have 14 days to send the goods back. Please note that you should never return a product without contacting us first.
Of course you can pick up and look at the product, but it must be sent back in its original condition and packaging.
If you return goods we take 30 EUR excl. VAT in return deductions.
Exceptions from the right of withdrawal 
The right of withdrawal only applies to stock items where the ordered goods are placed in production after your order and manufactured specifically for you. You will see information about this on the products it concerns.
Refunds
Your return will be refunded and credited back minus return deductions no later than 30 days after we have received and approved your return. The refund will be made by the same payment method you chose with your order.



Claims
All claims, damaged or faulty goods must be reported to us as soon as possible after delivery, particularly if you suspect damage in transit (see 'Damage in transit' under delivery terms). Take pictures of the damage which you can send to us with your claim, including the order number and your contact details. The easiest way to do this is with the Return/claim form.
Variations in natural materials
All natural materials such as cast aluminium, wood etc. may display natural variations. For example, there may be differences between cast parts, and wood can vary according to the position of the grain. This will not necessarily justify a claim, because it is a natural part of the material.
Where a claim is approved, we will bear all costs associated with the claim, including all forwarding costs.