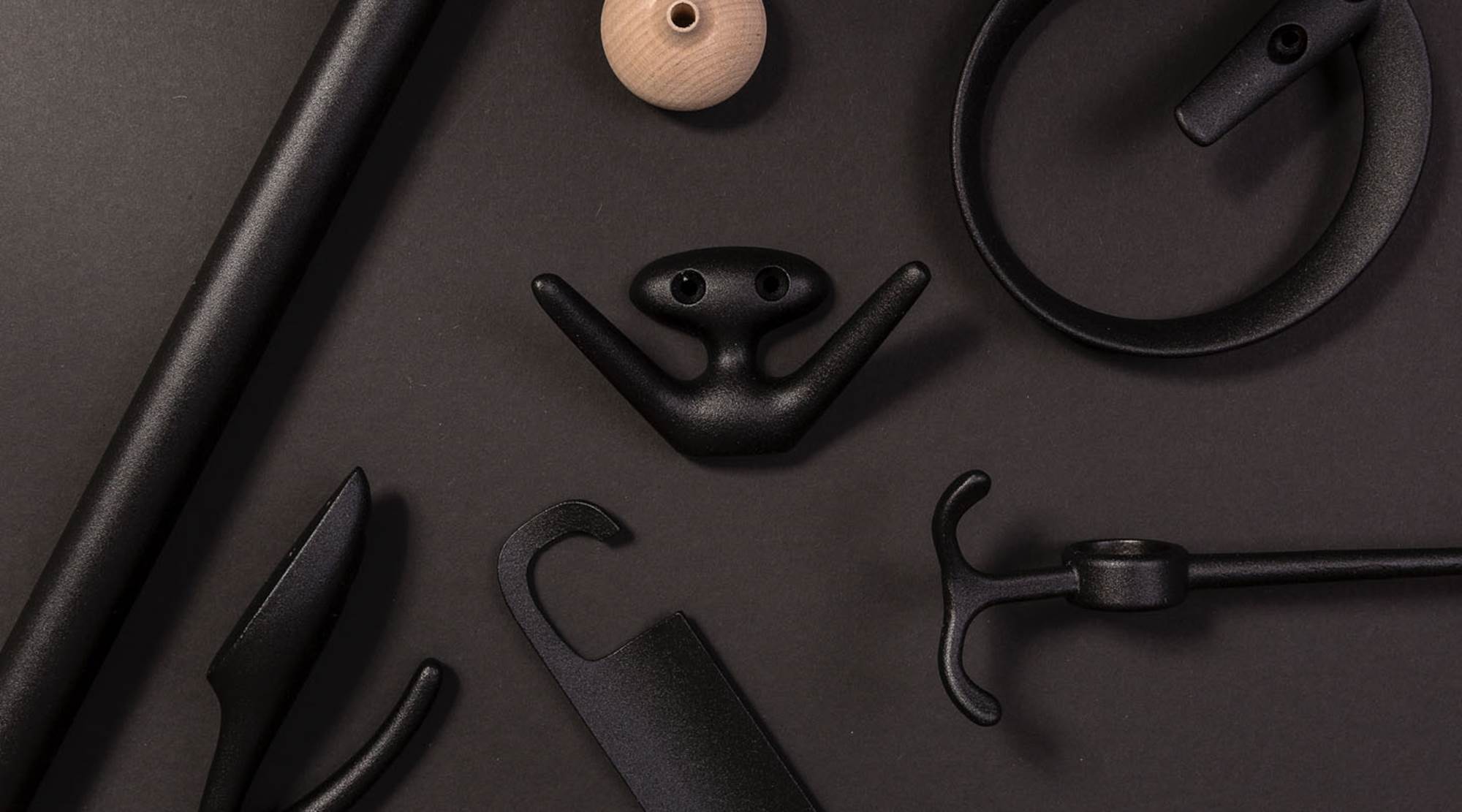 Products
The Nostalgi hook strip originates from our classic Nostalgi hat rack designed by Gunnar Bolin. The brackets are made of recycled aluminium joined by round bars in wood, steel and aluminium.
Dekorativ was first put into production during the 60's. It was designed by Gunnar Bolin with inspiration from a hook strip that he found at his mother in laws house. During the decades it has been popular because of it's sturdiness and practicality but mostly because of its space saving qualities.
The Tillbakablick mirror from the Bedow design studio harks back to the modest design of the Shaker movement. Its practical design makes it easy to move. Made of birch plywood which has been either oiled or stained. Available in round and rectangular models.
Ulrika Storage is made from waste material from the production of our rack Nostalgi. Together with wool felt and vegetable tanned leather, it is a smart solution for scarves, hats and mittens, or for the bicycle key.
Wall Pocket - Storage
Wall Pocket is a storage shelf for your laptop, tablet, phone, notebook, headphones or bag. Perfect for spaces where you quickly need to put away your things. Wall Pocket is produced of laser-cut sheet metal which is powder-coated in a black texture.
Do you have any questions?