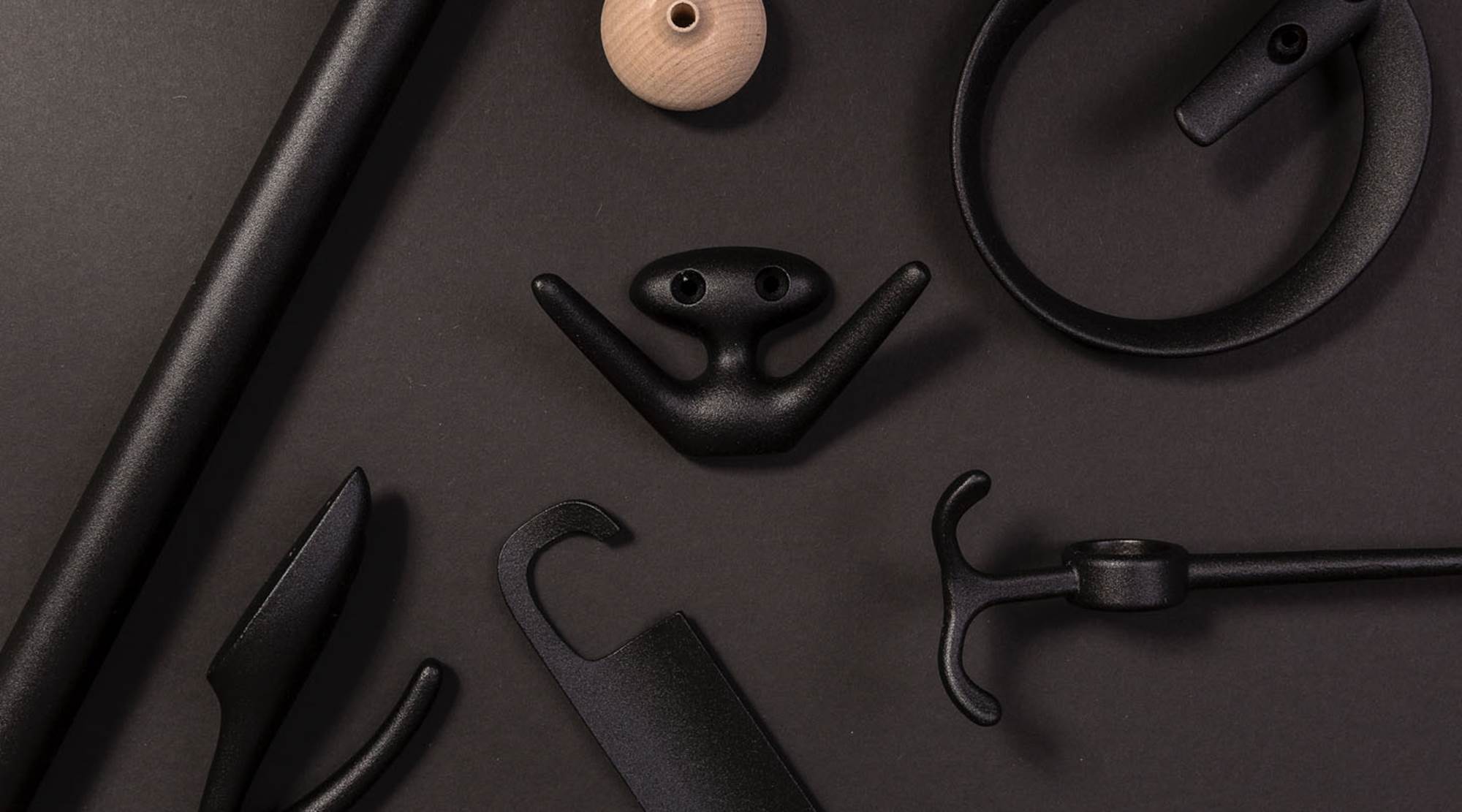 Products
Dekorativ was first put into production during the 60's. It was designed by Gunnar Bolin with inspiration from a hook strip that he found at his mother in laws house. During the decades it has been popular because of it's sturdiness and practicality but mostly because of its space saving qualities.
Jonas Bergfeldt's Mama wall hook is a characterful hook which gives a warm welcome with its open arms. Mama has been awarded the 'Outstanding Swedish Design' prize and has been commended at several international shows.
When Joel Karlsson was asked to design a new hook, he thought about how to modify the traditional coat hook to stop garments without hangers from getting a 'hook mark' in the back.
Designer Stefan Borselius has provided Essem with a robust hook called Papa. Its strong back piece and long arm give it a unique appearance and allow several garments or hangers to be hung on top of each other.
Ulrika storage in natural wool and vegetable tanned leather
Ulrika Storage is made from waste material from the production of our rack Nostalgi. Together with wool felt and vegetable tanned leather, it is a smart solution for scarves, hats and mittens, or for the bicycle key. The wool is a natural product with little environmental impact and the tanned leather contains no heavy metals. In addition, the unpainted leather will darken over time and get a lovely patina.
Do you have any questions?