Ulrika Storage is made from waste material from the production of our rack Nostalgi. Together with wool felt and vegetable tanned leather, it is a smart solution for scarves, hats and mittens, or for the bicycle key. The wool is a natural product with little environmental impact and the tanned leather contains no heavy metals. In addition, the unpainted leather will darken over time and get a lovely patina. Each product can vary in appearance as it is made of natural wool.
Information
Measurement:
420x165x250 mm (WxDxH)
CC-width (mm): 370
Material:
Bracket material: Aluminum
Material: Natural wool
Finish:
Each product can vary in appearance as it is made of natural wool.
Packaging:
The product is assembled: No
Wall screws are included: No
Products related to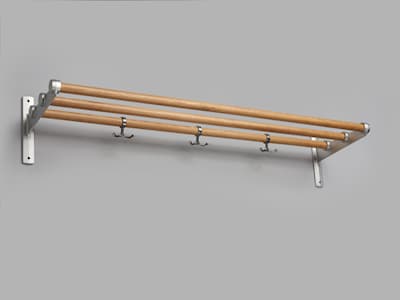 The Nostalgi hat and shoe racks were designed by Gunnar Bolin in 1937. The rack has come and gone over the years, but is now regarded as a classic in the history of Swedish furniture.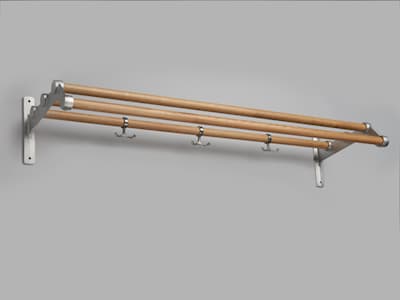 The hat rack Nostalgi 291 was designed in the 40's. It became an appreciated alternative to the classic precursor, Nostalgi, after having received feedback from clients expressing a want for a hat rack with more depth and extra space for hangers.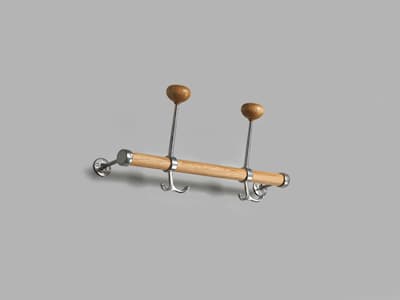 A simple hook strip for small spaces. Gustav came about as a way of using the waste from cut wooden bars for the Nostalgi rack.