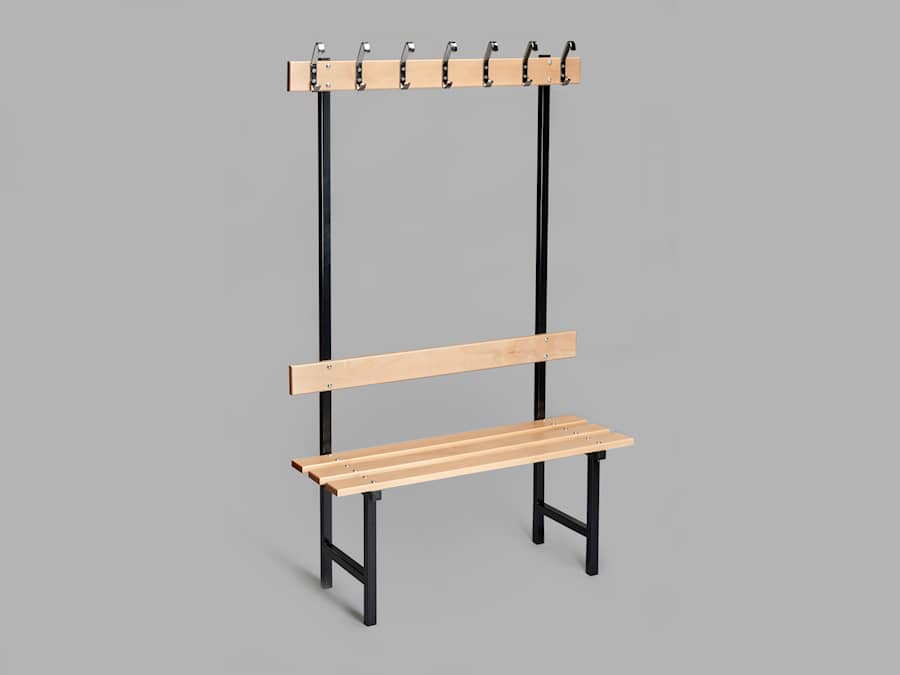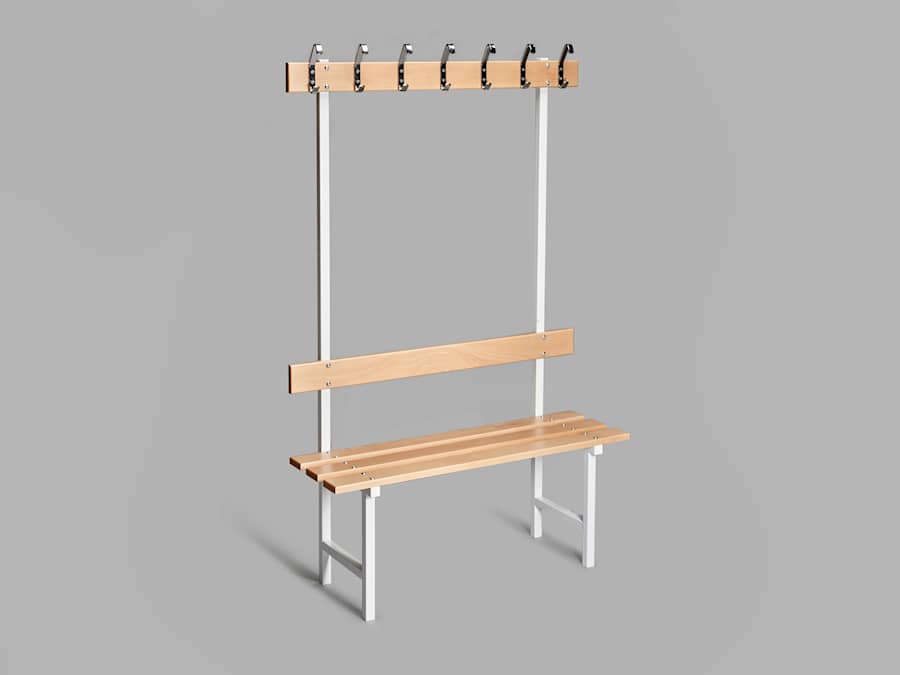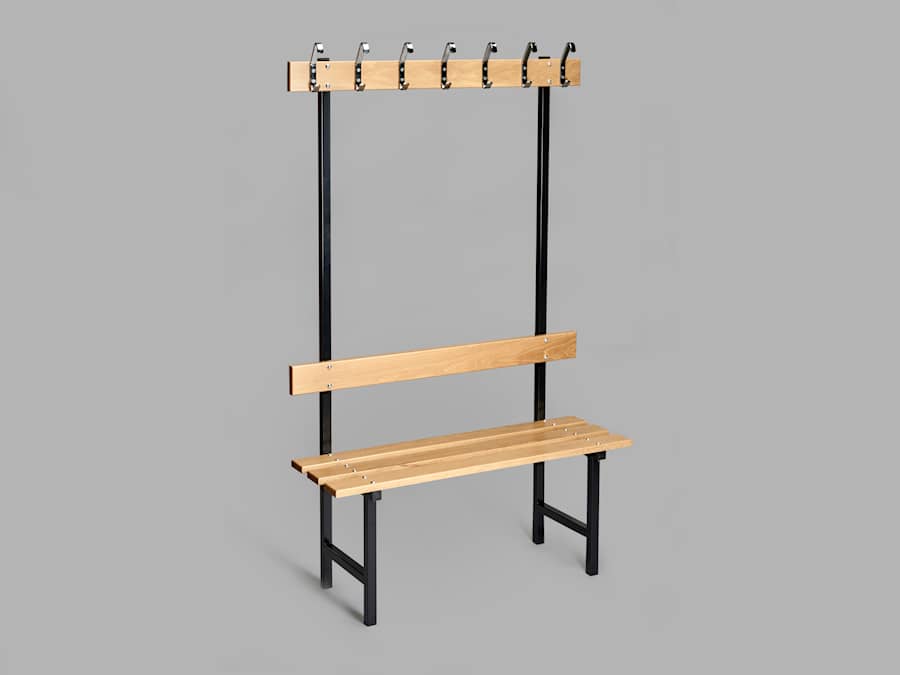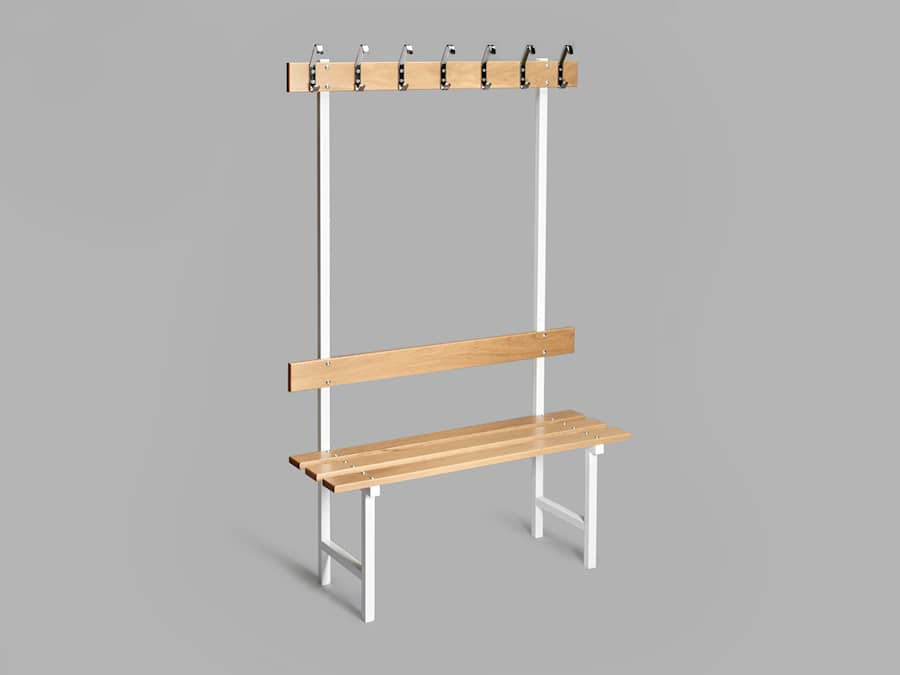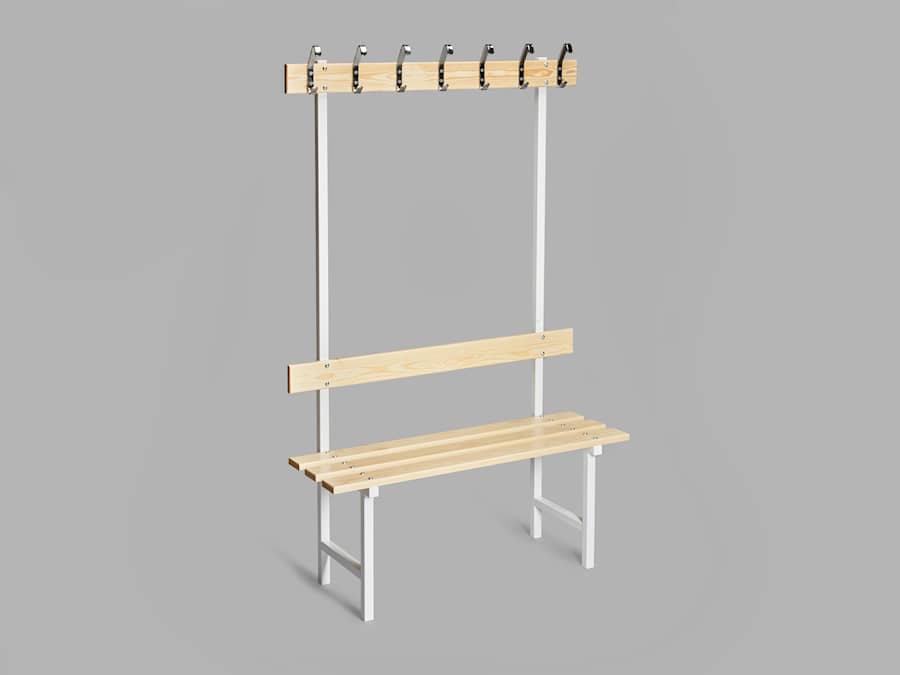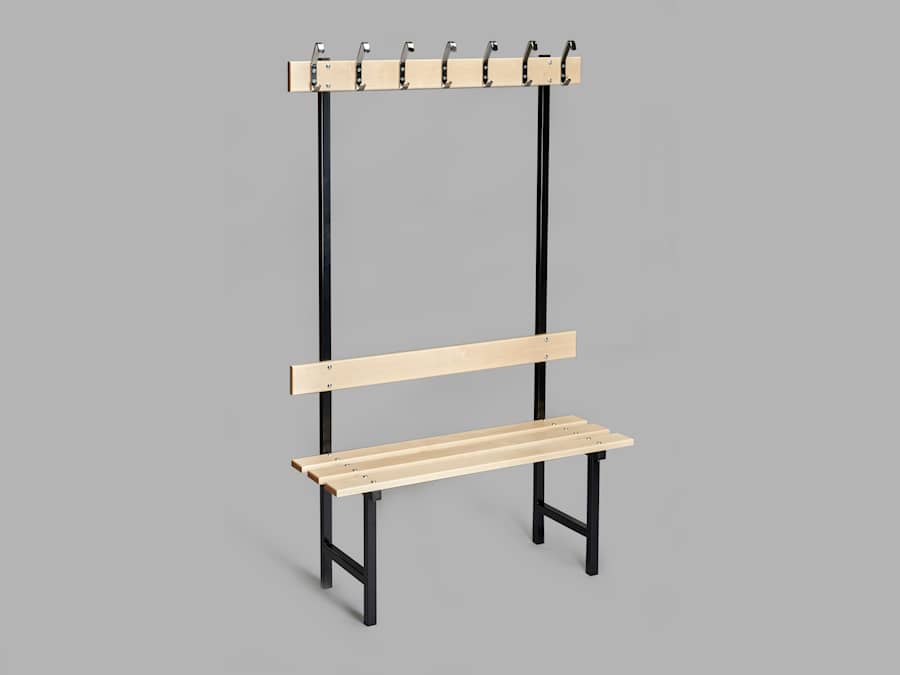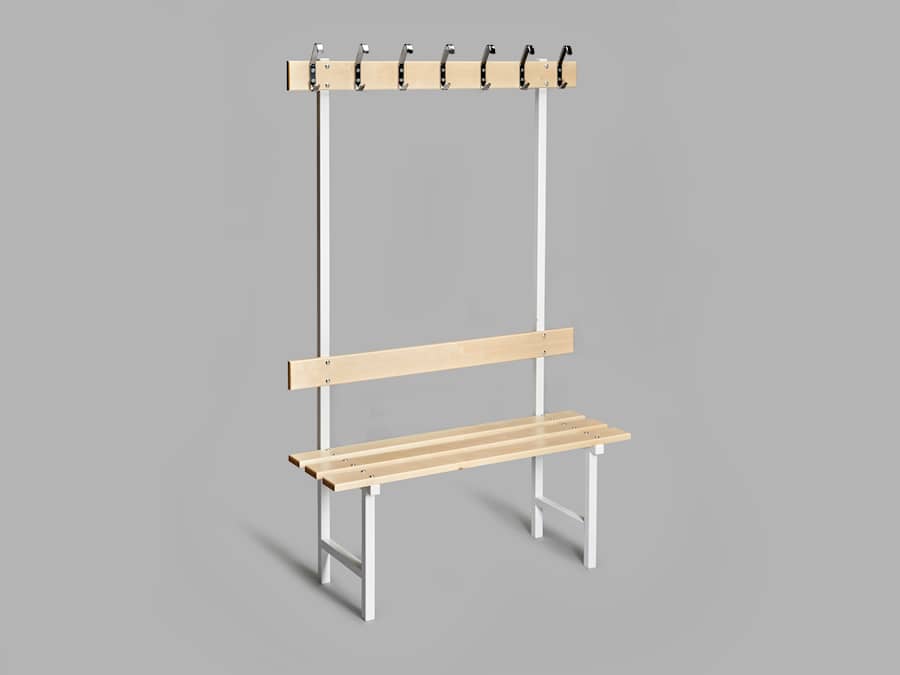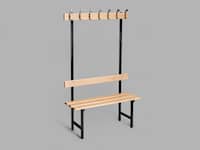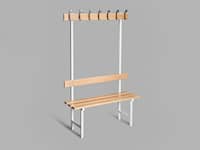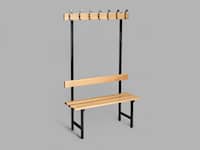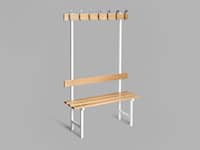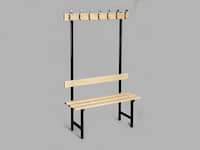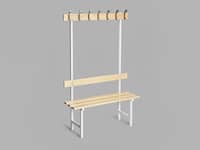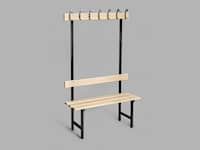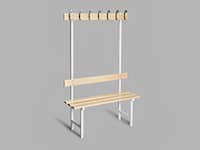 Bench 70
364 EUR
Pay after delivery.

Read more
Quantity
More information
Delivery time: 10-14 days
Purchasing terms
If a normal bench doesn't meet your needs, you can choose a single-sided model with both hooks and backrests instead. The single-sided bench is suitable for anyone who needs a seat with multiple functions. Refer to our product information for the different options to choose from.
Information
Measurement:
370x1800 mm (DxH)
Material:
Stand material: Steel
Hook material: Steel
Lacquered boards in different woods with brackets in powder-coated steel and double school hooks in chromed finish.
Finish:
Hook: Chrome
Strip color: Clear coated
Colour codes, powder-coating: Black (RAL 9005), white (n/a)
Seat texture: Plain
Seat color: Clear coated
Packaging:
The product is assembled: No
Accessories/Spare parts
Hook 1040 is a double traditional school hook made of steel.
Products related to
A simple bench can be useful in many different situations – not least in the hallway where you might want to sit down to put your shoes on. This bench can easily be placed in the kitchen or as separate piece of hall furniture. Because it is relatively small, there is no problem finding a suitable space for it.
Classic hook strip with 'school hooks'. Available in many different designs and widths to fit your home.