A set of stands can be used to convert the Nostalgi rack to a free-standing design. The stands come in black textured or white powder coated steel. You can choose between a double-sided unit with a hat and shoe rack on both sides, which can be free-standing, or a single stand with a hat and shoe rack on one side only, preferably to be placed against a wall. The set of stands come unassembled with adjustable feet and plugs for hidden screws. The stands come with holes for fitting both hat and shoe racks. Nostalgi racks are not included and must be purchased separately. Note that the hole pattern on the hook strip is different from the hat shelf and shoe shelf.
Information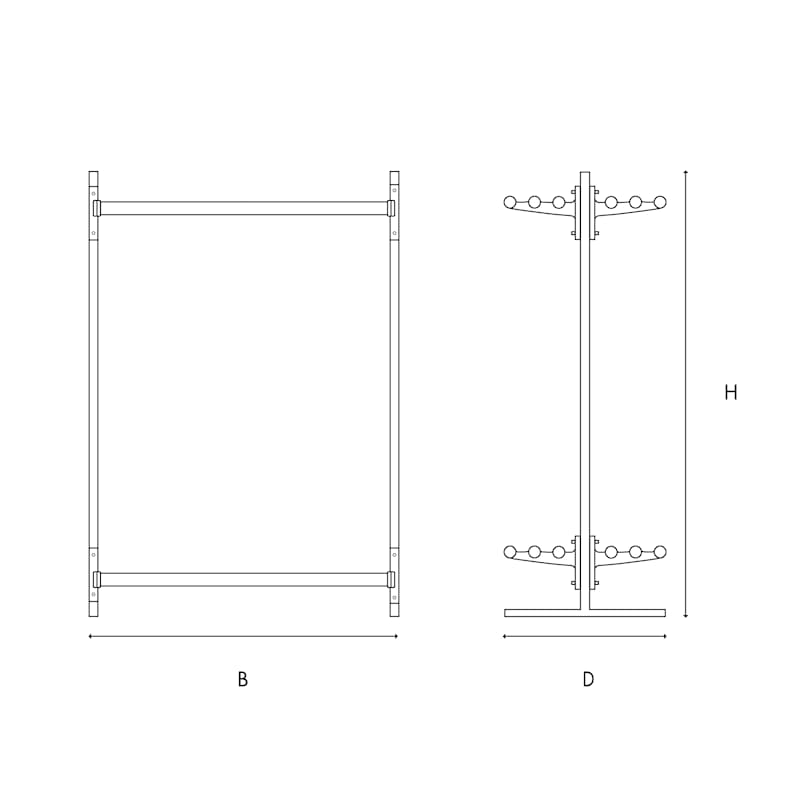 Measurement:
x600x1800 mm (WxDxH)
After each meter there is an additional stand, ie 2 meters 3 stands, 3 meters 4 stands etc.
Material:
The stands are made of steel with plastic parts.
Finish:
Nostalgi set of stands double
Colour codes, powder-coating: Black textured (RAL 9005), white (n/a)
Article number: T1
Packaging:
The product is assembled: No