Rubberised coat hanger, extra wide to look after your jacket. Stylish shape with stainless steel hook. Elegant design. Rubberised (soft touch) with non-slip effect.
Information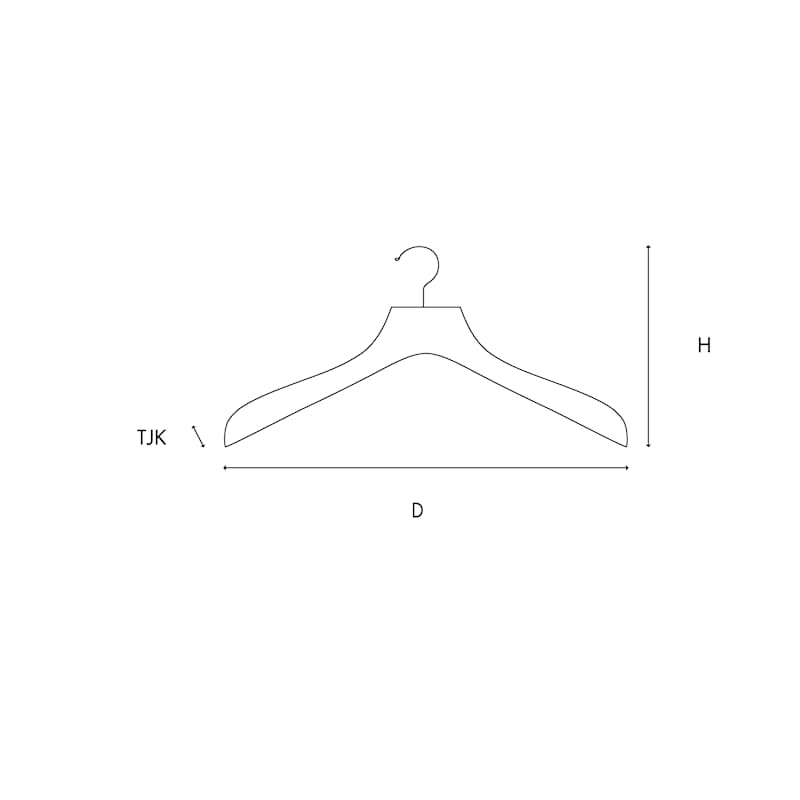 Measurement:
405x230x35 mm (DxHxT)
Material:
Hook material: Steel
Material: Rubber
Rubberised coat hanger with stainless steel hook
Finish:
Hook: Matte silver
Color: Black
Article number: 50011
Packaging:
Package volume (m3): 0
Package weight (kg): 0.18
Products related to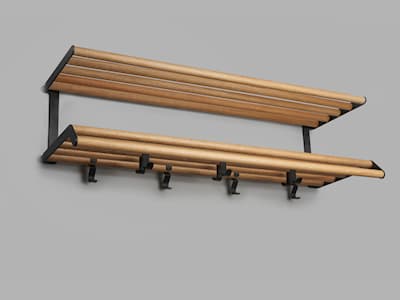 The Tamburin range came out of Andreas Klippinge's desire to design something 'super-functional'. He settled on a hat rack, important for Swedish homes and indispensable where the Scandinavian climate with its wide seasonal variations places big demands on the performance of the hallway.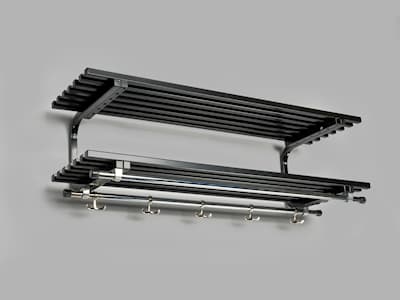 Robust hat rack with shelves in lacquered or painted wooden bars and metal fittings.