A classic wooden hanger, perfect for a top, jacket or coat. Curved model for a stylish appearance.
Information
Measurement:
440x240x19 mm (DxHxT)
Material:
Hook material: Steel
Material: Birch
Coat hanger with chromed hook.
Products related to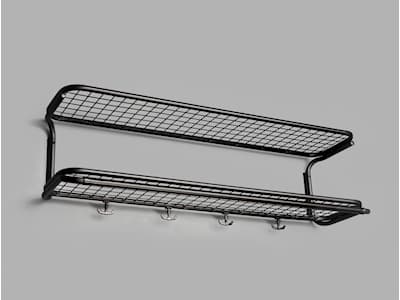 Gunnar Bolin designed the Classic hat rack in the late 1950s. Classic. Its rounded form broke new ground and saved a lot of heads from sharp edges.