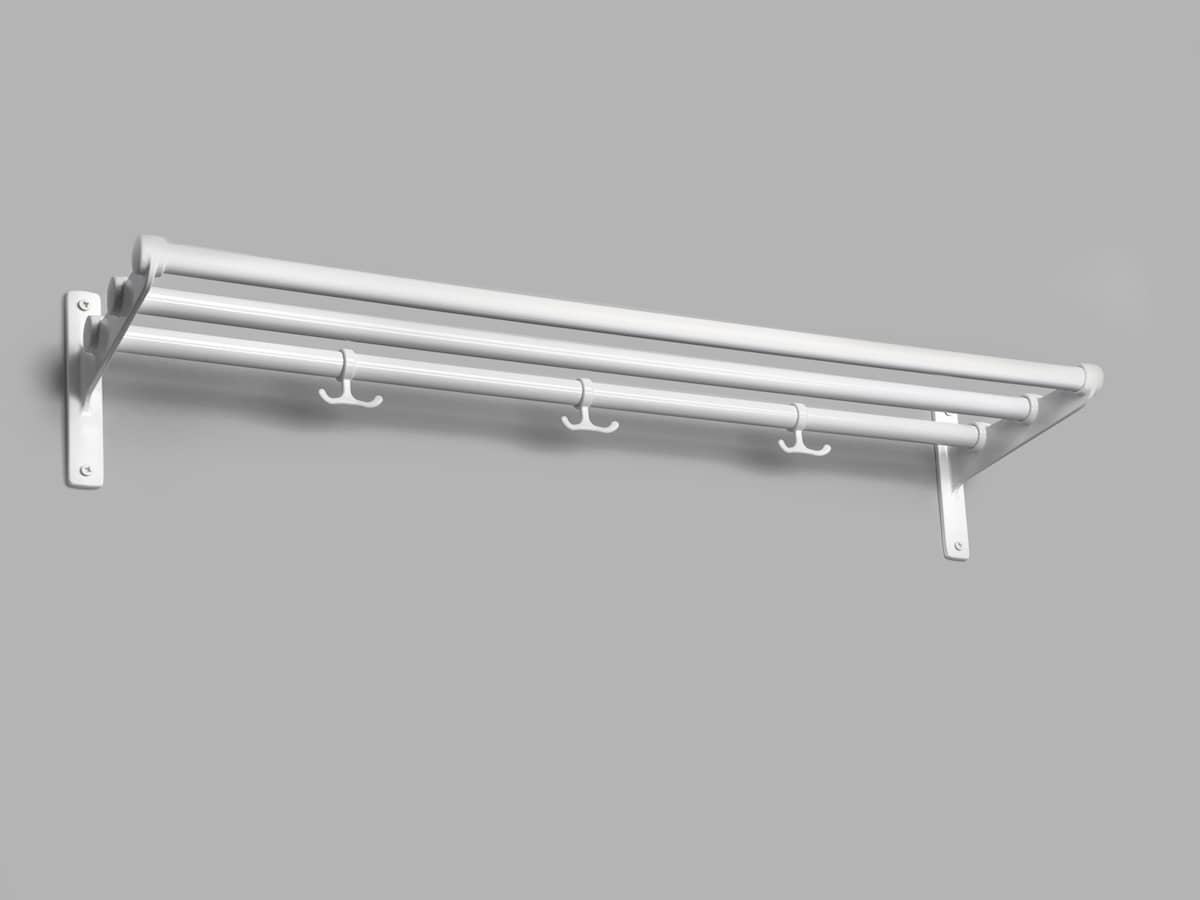 Nostalgi hat/shoe rack Custom Collection
302 EUR
Pay after delivery.

Read more
NOTE! Please note that this is a custom made item and cannot be returned.
Quantity
More information
Delivery time: 14-19 days
Purchasing terms
The Nostalgi hat and shoe racks were designed by Gunnar Bolin in 1937. The rack has come and gone over the years, but is now regarded as a classic in the history of Swedish furniture. Here you have the opportunity to make your Nostalgi rack unique by choosing a selection of RAL colors in gloss 70.
Information
Measurement:
1004x257x188 mm (WxDxH)
CC-width (mm): 974
CC-Height (mm): 166
Hole diameter (mm): 6
Material:
Bracket material: Aluminum
Shelf material: Steel
Hook material: Aluminium
Finish:
Hook: 3 st
Make Nostalgi your own unique rack. Choose from a range of RAL colours in gloss 70 for your rack. This is a product manufactured just for you. Please read our purchasing terms regarding these products.
Article number: 063
Packaging:
Package volume (m3): 0.01
Package weight (kg): 2.5
The product is assembled: No
Wall screws are included: No
Designer
Born 1919 (died 2010) in Anderstorp, Småland. Early in his career it was clear that Bolin had no desire to take over the family farm. After a series of casual jobs, he decided to start his own metal foundry instead. Thanks to his native stubbornness and feeling for form, Bolin managed to be successful in his field. The Nostalgi and Classic hat and shoe racks make it clear why.