Anchor hook 140 has a flat mounting and suitable under even surfaces. The hook is made of cast aluminium.
Measurement:
75x40x60 mm (WxDxH)
Hole diameter (mm): 27
Material:
Hook material: Aluminium
Finish:
Hook: 2 st
Colour codes, powder-coating: Black textured (RAL 9005), white (n/a)
Packaging:
Wall screws are included: Yes
Products related to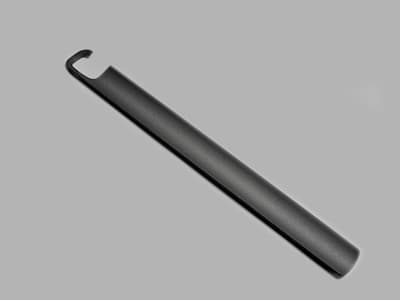 Removing all redundant decoration leaves pure functionality. Index is a shoehorn in its most refined form.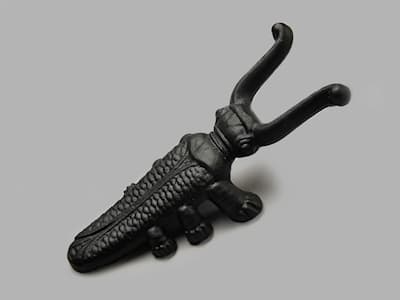 Look after your shoes, and your back, with our Ekoxe boot jack, cast in recycled aluminium.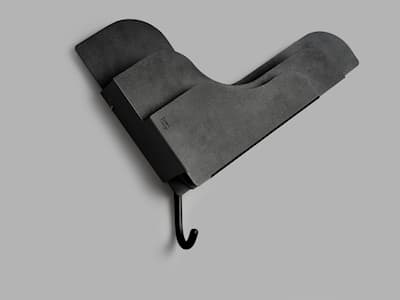 Wall Pocket is a storage shelf for your laptop, tablet, phone, notebook, headphones or bag. Perfect for spaces where you quickly need to put away your things.