Gustav bracket is used for Gustav hook strip and Ulrika storage. You can also use it to build your own hook strip. The bracket is made of cast aluminium. Recommended lenght not over 1000 mm. Sold in 2-pack.
Measurement:
40x85x40 mm (WxDxH)
Fits round tubes with a maximum diameter of 25 mm.
Material:
Bracket material: Aluminum
Casted bracket in recycled aluminum.
Finish:
Set screw included. Colour codes, powder-coating: Black textured (RAL 9005), white (n/a)
Products related to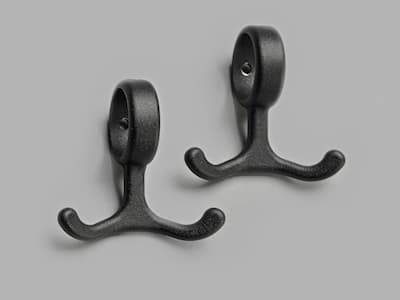 Add extra hanging space to your Nostalgi hat rack with a pack of 2 anchor hooks.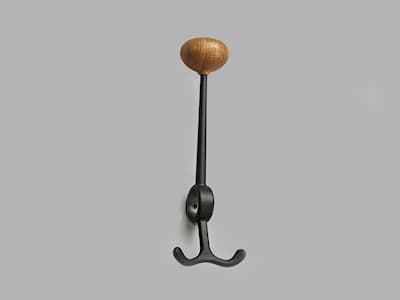 Aluminium hook with knob in birch or oak. Fits tubes up to 25 mm in diameter. This is an excellent accessory for the Nostalgi hat rack and hook strip.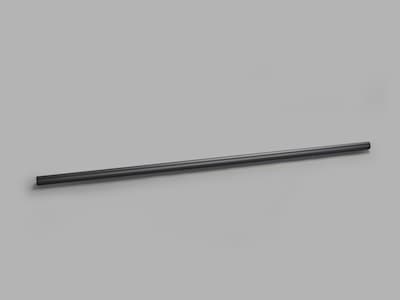 At Essem Design we believe that the best way to look after our environment is to create products that are designed and made to last. That is why we have produced accessories and spare parts to keep your Nostalgi rack going for several decades. Here you find bars and tubes to Nostalgi.