At Essem Design we believe that the best way to look after our environment is to create products that are designed and made to last. That is why we have produced accessories and spare parts to keep your Nostalgi rack going for several decades. Here you find bars and tubes to Nostalgi.
Measurement:
980 mm (W)
The bars and tubes are 25 mm +/- in diameter.
Material:
The metals that are not finished, such as aluminium, brass and copper, come in their raw form, which may vary from one piece to another. Wood can also vary in appearance.
Finish:
Colour codes, powder-coating: Black textured (RAL 9005), white (n/a)
Products related to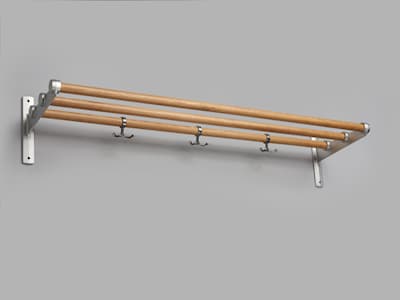 The Nostalgi hat and shoe racks were designed by Gunnar Bolin in 1937. The rack has come and gone over the years, but is now regarded as a classic in the history of Swedish furniture.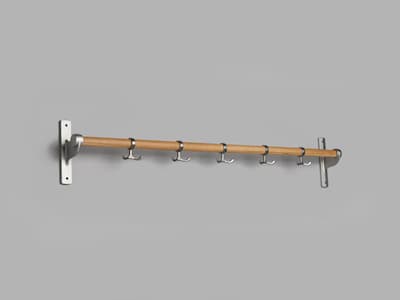 The Nostalgi hook strip originates from our classic Nostalgi hat rack designed by Gunnar Bolin. The brackets are made of recycled aluminium joined by round bars in wood, steel and aluminium.