Nostalgi 291 hat rack
176.00 EUR
Excluding VAT*
*Will be added in the check out
NOTE! Note that all widths except 1000, 2000, 3000, 4000 and 5000 mm are custom made items and cannot be returned.
Quantity
More information
Delivery time: 5-7 days
Purchasing terms

The hat rack Nostalgi 291 was designed in the 40's. It became an appreciated alternative to the classic precursor, Nostalgi, after having received feedback from clients expressing a want for a hat rack with more depth and extra space for hangers. Some eighty years later the hat rack 291 is once again put into production. This time with an improved design. The hat rack works well together with the Nostalgi shoe rack and is perfect for those looking for a spacious rack with an extra bar for hangers but still wants a simple and classic design.
Information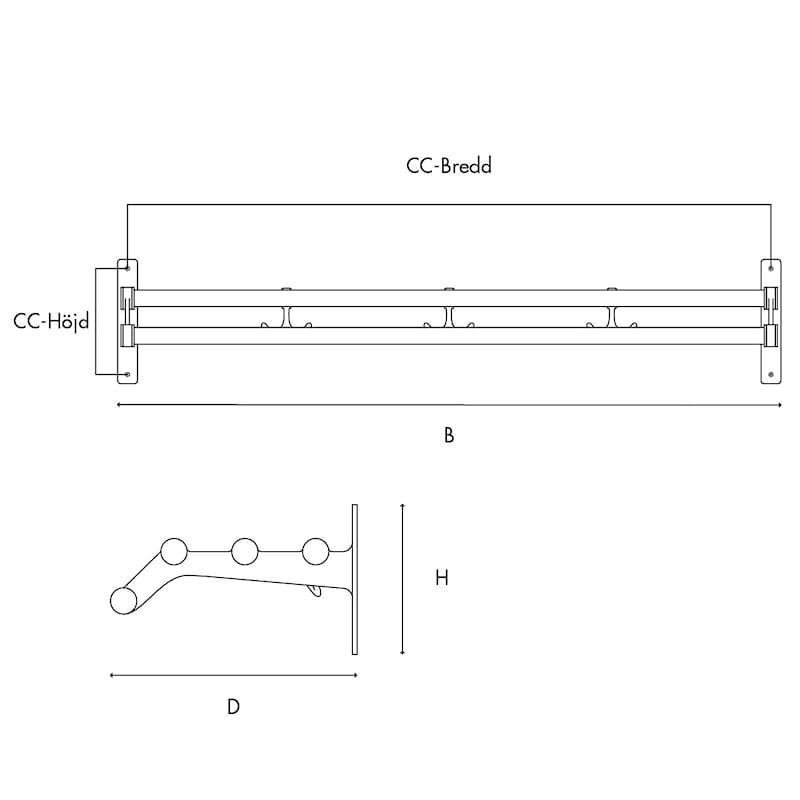 Measurement:
1004x324x188 mm (WxDxH)
CC-width (mm): 974
CC-Height (mm): 160
Hole diameter (mm): 6
Width can be adjusted and can be as long or short as you want. Nostalgi can be extended to any length you like with an extension part comprising a middle bracket, bars and anchor hooks.
Material:
Bracket material: Aluminum
Hook material: Aluminium
The metals that are not finished, such as aluminium, brass and copper, come in their raw form, which may vary from one piece to another. Wood can also vary in appearance and the hooks have a glossier surface than the brackets in the aluminum version.
Finish:
Hook: 3 st
Colour codes, powder-coating: Black textured (RAL 9005), white (n/a)
Packaging:
The product is assembled: No
Wall screws are included: No
Products related to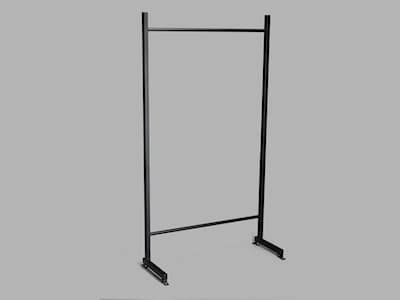 A set of stands can be used to convert the Nostalgi rack to a free-standing design. Add the Nostalgi shelves for a complete coat stand.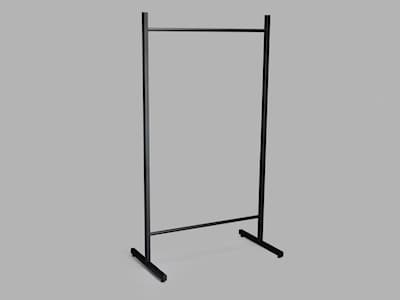 A set of stands can be used to convert the Nostalgi rack to a free-standing design. Add the Nostalgi shelves for a complete coat stand.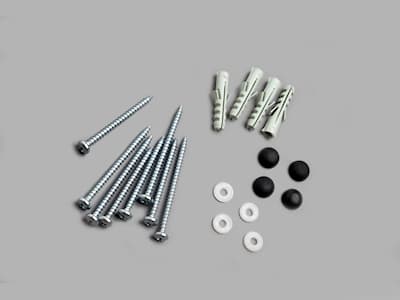 Set of screws on concrete, stone and wood walls for a selection of our products. Available in different variants to fit your product.
Designer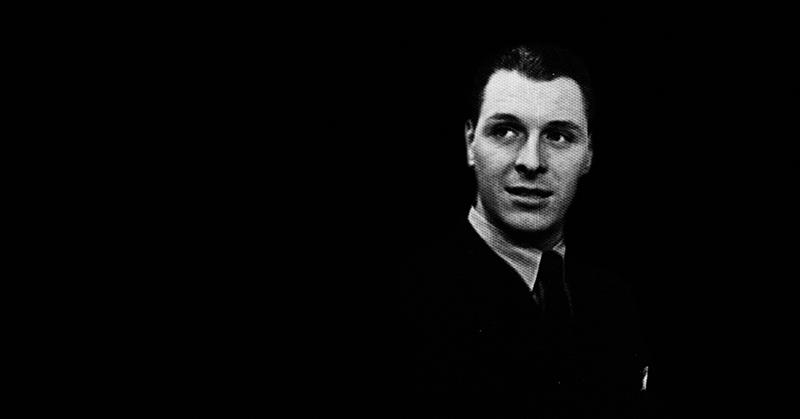 Born 1919 (died 2010) in Anderstorp, Småland. Early in his career it was clear that Bolin had no desire to take over the family farm. After a series of casual jobs, he decided to start his own metal foundry instead. Thanks to his native stubbornness and feeling for form, Bolin managed to be successful in his field. The Nostalgi and Classic hat and shoe racks make it clear why.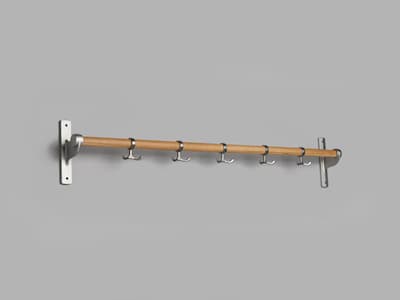 The Nostalgi hook strip originates from our classic Nostalgi hat rack designed by Gunnar Bolin. The brackets are made of recycled aluminium joined by round bars in wood, steel and aluminium.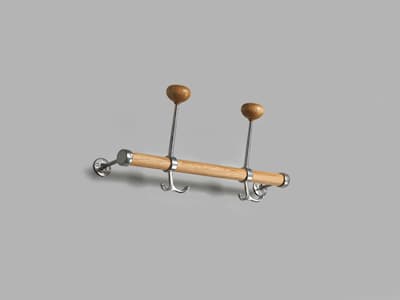 A simple hook strip for small spaces. Gustav came about as a way of using the waste from cut wooden bars for the Nostalgi rack.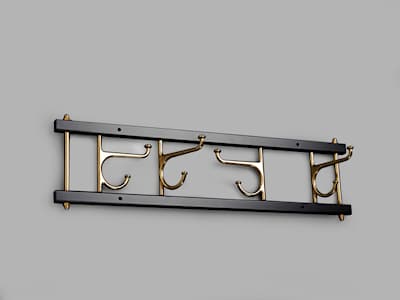 Dekorativ was first put into production during the 60's. It was designed by Gunnar Bolin with inspiration from a hook strip that he found at his mother in laws house. During the decades it has been popular because of it's sturdiness and practicality but mostly because of its space saving qualities.